Our claims guide is for victims who have suffered due to someone else's fault. Our accident claims lawyers are here 7 days a week offering free legal advice.
Making accident claims or injuries can be stressful. You may be unsure as to whether you are eligible for compensation and who was to blame for your accident. You may also not know how to go about making a claim or, once you are in the negotiation phase of your claim, you may not be certain how much compensation is fair.
This is where our highly trained team of personal injury solicitors are able to help. We have years of experience helping people just like you to get justice for their accidents and personal injuries. We make sure that you get the best possible compensation payment. And the payment process is as straightforward and hassle-free as possible.
If you are considering making an accident or injury claim. Call us on 0121 565 4317 or claim online to arrange your free, no obligation consultation.
What Kinds Of Accidents Can I Claim For?
There are three important factors that must be in place for you to be able to make a compensation claim for your accident or injury.
There must be someone who is to blame for your accident. You can only make a claim for personal injury if someone had a responsibility to prevent or mitigate your accident and failed to do so. Your employer, for example, is responsible for your safety whilst you are at work and when you are carrying out tasks related to your job. If you are not provided with the appropriate training, equipment and working environment to carry out your job safely, your employer could be liable (legally responsible) for any accident you suffer.
You must usually know who you consider to be to blame. There are a few circumstances where you may be able to make a claim against an unknown person, for example following a 'hit and run' car accident where you cannot identify the driver. In most normal circumstances, however, you will need to know who you are claiming against before we can begin your claim.
You must have sustained an injury and/or loss as a result of your accident. The injury you sustain following your accident need not be entirely physical in nature, as it is also possible to claim for psychological difficulties that have occurred as a result of your accident. Your claim amount is not limited to the immediate physical or psychological injuries you have sustained, but you cannot claim for near misses or accidents that did not lead to any actual consequences.
There are a wide variety of different types of accidents that can fulfil these criteria. Common accidents that lead to compensation claims include:
Accidents at work.
All employers have a statutory duty of care. It means that they have to minimize the chances of you having an accident at work. And it also means to minimize the severity of those accidents that cannot be avoided. Examples of accidents at work that might lead to a personal injury claim might be:
Falls from a height
Electrocution
Lifting injuries, usually affecting the back
Forklift injuries
Injuries on a construction site
Tinnitus or work-related deafness
Asbestosis
Black lung
Contact with toxic or noxious substances
Vibration-related injuries
Road traffic accidents. Most of us are able to travel daily without suffering any problems at all. When road traffic accidents do occur, however, they are usually due to someone's carelessness, lack of attention or poor judgement. If you have been in a road traffic accident and the other person was at fault for the accident, you are entitled to claim compensation for your injuries. These sort of accidents include:

involving car or taxi drivers
where you are a passenger in a car or taxi
involving buses
when you are a cyclist or motorcyclist
involving a pedestrian
involving commercial vehicles such as vans and lorries.

Accidents in supermarkets. Any place where the general public have access is required to make sure that the environment is safe for everyone. This means that there should not be any slip or trip hazards. If there are some hazards that cannot be removed must be clearly marked and highlighted. All surfaces that members of the public may be in contact with must be kept safe. If the company has not done this and you trip, fall or suffer another form of preventable accident leading to injury, you may be able to pursue a claim for compensation.
Is It Hard To Get Help To Make An Accident Claim?
Getting expert advice and assistance for your accident claim is very straightforward. Call us on 0121 565 4317 or claim online. We will offer you a free consultation, where we discuss the details of your accident claim including:
1. The details of the accident.
When we ask about the accident, we will be making sure that we fully understand what happened to you. The ways in others involved in the accident had not carried out their duty of care adequately, and safety precautions that were taken, what precautions could have been taken but were missed and all other details of the incident. This will allow us to get a clear idea of who exactly is to blame for the accident and injury and provides us with evidence to support this.
2. The details of the injury.
These details will include how long the injury lasted or whether it is ongoing, any treatment that might have been needed, whether there is a risk of permanent damage, any secondary injuries or issues including mental health problems resulting from the accident and any other details you feel may be relevant. It is important that we get a full picture of the nature of the injury, as this forms the basis of the amount of compensation you will be able to claim.
3. Your personal circumstances.
We will need to ask about the ways in which the accident and injury have impacted your life. This may include whether you have had to take time off work to heal and whether you have incurred any additional costs as a result of what happened. Compensation is designed to try to get you back to the state you would have been in had the accident not happened. If you have incurred costs as a result of an accident, these need to be included in your accident claims.
How Much Compensation Am I Likely To Receive For My Accident Claim?
When making a compensation claim for any accident, the amount of compensation you are entitled to will vary according to a number of factors. There are two main parts to your compensation claim. The first is based on the injury you have sustained, and is set down in national guidelines. These guidelines are very broad, to allow for the wide range of individual injuries you might have suffered. This section of the compensation is there to compensate you for the pain and suffering that you have endured as a result of your injury.
The second part of your compensation relates to any expenses, loss of income or potential future costs or losses you might expect. These can include any modifications you may need to make to your home, transport or lifestyle as a result of your injury, for example installing a stairlift if a back injury prevents you from using the stairs after a fall at work. If you have to take time off work to recover, the lost earnings would be included in this aspect of the claim. If your injury as a result of your accident is sufficiently severe that you will not be able to return to your previous profession, you may also be able to claim for the loss of potential future earnings.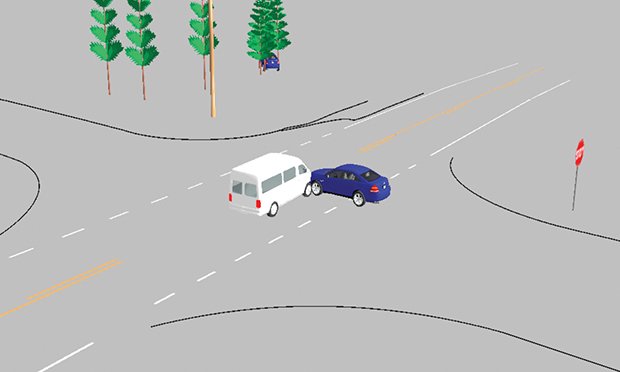 What If I Can't Afford To Make An Accident Claim?
Making accident claims for your injuries following your accident may have you worried that you might be left with large legal fees. We don't believe that the depth of your pockets should be a factor in deciding whether or not you get justice for the injuries you have suffered in your accident. As a result, we offer our services on a no win no fee basis to the majority of our clients, including those involved in making an accident claim, like you.
Working on a no win no fee basis allows us to act on your behalf without you having to pay anything up front. You can leave it all to us, as we progress your claim and negotiate your compensation. You only have to pay for our services once you have received your compensation. Our fees will be an agreed percentage of that compensation. It means that you wouldn't be left worse off as a result of making a claim for the compensation you deserve. We will also make sure that you are aware of the details of our fees in advance of making any decisions. It also makes it clear to you how much compensation you will receive in the end before you accept an offer. This way, you are in control of the process at all times and there are no unpleasant surprises.
Unfortunately, there are some cases where we would not be able to offer our services on a no win no fee basis. For example in cases of medical negligence. But if you are in this unfortunate position, we will make this clear to you and talk through your options for alternative funding solutions to make sure that you are as protected as possible.