No Win No Fee Solicitors Dundee
No matter whether you have been involved in an accident at work, a car accident, or suffered a slip accident while in the supermarket, whatever the nature of your personal injury claim, Claim Justice has a panel of specialist No Win No Fee Solicitors Dundee ready to provide you with high-quality service, and the best part is that our legal advice comes at no cost or obligation to you.
Victims of accidents make compensation claims to take up for the pain, suffering, and financial loss that they have suffered as a result of another person's negligence. In this process, the last thing a victim of an accident needs is to be burdened by financial concerns. Many people who want to pursue litigation in civil courts have to have the money ready to fund themselves. Most often, this demands having pockets deeper than the average person. The reality is, that litigation can become an expensive process, and it can become even more expensive when a case is complex, when there are delaying tactics employed by the other side, and when there are extreme disputes of fact.
For many people, this can mean that pursuing a lawful compensation claim for the pain and losses suffered due to an accident that they have suffered, is simply too expensive. At Claim Justice, we don't think this is acceptable, and we want to help everyone to get the justice they deserve. For this reason, we have developed a No Win No Fee package to offer clients wishing to pursue legal claims.
How Our No Win No Fee Solicitors Dundee Work
Claim Justice tries to keep the entire claims process as simple as possible from beginning to end. Our No Win No Fee solicitors Dundee are carefully selected chosen based on their friendly and plain-talking approach to the law, and to clients. If you would like to make a compensation claim against those who did you wrong, the first thing to do is call our helpline to speak to one of our expert accident claims advice specialists. Our team will ask you a few questions about the incident, how it happened, what your injuries are, and who you think is to blame for the accident. If based on the free legal advice that our experienced claims handlers provide, we believe that you have a valid accident claim, we will help to arrange a No Win No Fee solicitors Dundee to assist you in your case going forward.
In terms of your own participation in the legal claims process, we will need your help in the initial phases by providing the Claim Justice team with as much information as possible regarding the claim.
This information will include but is not limited to, details such as:
Details of witnesses to the accident, so that your No Win No Fee solicitors Dundee can gather evidence and statements to support your case, especially if the case goes to Court
Any photographic or video evidence, for example where you have been able to take a photograph with your cellphone or if CCTV is available.
Details of additional expenses and losses that you have incurred as a result of the accident and your injuries
Police reports, accident report books, or any other form of recording of the accident, if any were made at the time
Medical reports or details of doctor appointments and diagnoses of your injuries and
And any other supporting information.
Once our No Win No Fee solicitors Dundee have all of this information in their possession, the Claim Justice team will manage all the paperwork for you, including all the admin and correspondence exchanged between the parties.
Working with us may prevent you to land up in court
In most instances, the No Win No Fee Dundee personal injury claims that we work on don't go to Court. We try to get you the compensation you deserve as soon as possible and with as little stress as possible. Even though the cases don't go to Court, the legal process can still be expensive. This is why we continue to work with No Win No Fee Dundee agreements. It protects clients against expensive legal costs if the claim is not successful. This is exceptionally important for those cases that do land up in Court. We charge a success fee of approximately 25% of the amount that you receive as a result of a successful claim. It covers our efforts and time. If you are not successful in your claim, you do not pay anything. We will explain how this works later in this article.
Who will provide free representation and advice?
When you seek assistance from an expert Claim Justice solicitor for your personal injury case, you will get free representation and advice from an experienced legal professional, without having to pay legal fees upfront. A No Win No Fee Dundee Agreement does exactly what it says. Once you agree to make your compensation claim with Claim Justice, in the unlikely event that your case is not successful, you will pay us no legal fees. No matter how far your case has progressed or the amount of work that has been done on it, nor the reasons why the case was unsuccessful, you will not be charged by Claim Justice unless we can help you to win your case.
In the event that we help you to win, we simply take our costs from your recovered damages awarded in the successful compensation claim. As you'll clearly see, Claim Justice carries the risk of the claim being unsuccessful as all our hard work will be unrewarded. For this reason, we conduct full merits assessments before our No Win No Fee Solicitors Dundee take on your case, to ensure that the case has a good prospect of success.
Our terms are clear and straightforward
Claim Justice's No Win No Fee solicitors Dundee will take as much time as necessary to guide you through the ins and outs of the claims process and the No Win No Fee package before we start to work on your claim. Our No Win No Fee agreement terms are clear and straightforward, and we will ensure these are explained to you in a straightforward language before we commence. Your dedicated Claims Justice solicitor will keep you updated on the progress of your claim, and will always inform you of developments along the way.
Our panel of No Win No Fee solicitors Dundee are all experts in their fields and have many years of experience in accident compensation claims. Whether you are seeking to claim financial compensation for personal injury, or for serious injury of a loved one, we are here to assist you to obtain the justice that you deserve. By using our No Win No Fee package, you can rest assured you will receive high-quality legal advice from a knowledgeable solicitor- at a cost that is within your budget.
What Compensation Could No Win No Fee Solicitors Dundee Help Me Claim?
In any personal injury claim, the amount of compensation that you will be awarded for injuries sustained will differ from one case to the next and will depend completely on factors such as the severity of the victim's injuries, the length of time needed to recover from injuries, and any complicating factors surrounding the injuries. Claim Justice has been handling personal injury claims for many years. We are aware of the general compensation amounts awarded for different types and severities of injuries. Your appointed No Win No Fee solicitor Dundee will be able to give you an estimated value of your compensation claim once they have been through the details of your accident and medical report with you.
We set out a general guideline of amounts that have been awarded as compensation for various levels of physical injuries in the table below.
Compensation Amounts For Personal Injuries

Severity of Injuries
Detail of Injuries
Examples of Average Compensation Awarded

Head Injuries

Extremely serious
Victims are unresponsive as a result of serious brain damage and may be in a vegetative state
Between £230,000 and £335,000
Moderate
Serious disability due to brain damage, loss of feeling in limbs, personality change and/or a mental disability
Between £170,000 and £220,000
Mild
Minimal or no brain damage but might still have long term effects
Between £10,000  and £35,000

Facial Injuries

Extremely serious
Facial disfigurement; serious scarring or burns
Between £24,000 and £80,000
Moderate to serious
Simple fractures to multiple fractures and breaks in the facial area
Between £7,000 and £40,000
Mild
Less serious scarring to minor scars
Up to £11,500

Eye Injuries

The most serious
Completely blind and deaf
Around £330,000
Extremely serious
Partial to substantial loss of sight in one or both eyes
Up to £220,000
Moderate to serious
Restricted vision or loss of sight in one eye
Anything between £7,000 and £46,000 depending on severity
Mild
Temporary loss of vision due to smoke, liquids or other substances; Struck/hit in the eye
Up to £8,000

Nose Injuries

Serious
Serious/multiple fractures to the nose resulting in permanent damage
Up to £20,000
Moderate
Injuries not requiring surgery
Between £2,000 and £26,990
Mild
Simple non-displaced fractures with full recovery
Between £1,400 and £2,160

Ear Injury

Extremely serious
Complete loss of hearing
Between £77,000 and £93,000
Moderately serious
Complete hearing loss in one of the ears
Between £26,000 and £38,000
Mild
Hearing loss in one or both ears; tinnitus
Up to £38,800

Shoulder Injuries

Serious
Paralysis, limb numbness, restriction in movement because of the injury in the neck and shoulder
Between £10,500 and £42,000
Moderate
Semi-permanent damage; damage that restricts movement in arm and elbow
Between £6,700 and £10,800
Mild
Damage to soft tissue that should recover within the year or slightly longer
Up to £6,700

Back Injuries

Serious
Serious injury to the upper or lower back; paralysis or any relating issues to organs in the lower parts of the body
Between £33,000 and £137,000
Moderate.
Covering a wide range of back injuries such as compression of the lumbar vertebrae, ligament or soft tissue damage, any constant pain and/or any discomfort
Between £10,500 and £33,000
Mild
Strains and sprains, soft tissue injuries, a slipped disc, muscle pain
Up to £10,670

Arm Injuries

Extremely serious
Amputation of both arms, the amputation of a single arm, or partial amputation of one or both arms
Between £82,000 and £255,900
Serious
For major restriction and disability present in one or both the arms
Between £33,400 and £111,600
Less serious
Restriction in movement and/or disability in the arms with substantial recovery
Between £16,000 and £33,400
Simple
Between £5,200 and £15,000

Hand Injuries

Extremely serious
Amputation of one or both hands; loss of use of hands
Between £120,000 and £171,900
Very serious
Total or effective loss of one hand from crushing and then amputation; partial amputation
Between £52,800 and £77,400
Moderately serious
Finger amputations, crush injuries to the hand, penetrating wounds, deep lacerations
Between £24,700 and £52,800
Less serious
Crushing injuries leaving some impaired function
Between £12,340 and £24,700

Leg Injuries

Extremely serious
Amputation of one or both legs (full or partial amputation)
Between £83,500 and £240,500
Moderately serious
Injuries to the leg which has caused lifelong restriction in movement and disability
Between £23,600 and £82,100
Less serious
From simple leg fractures, breaks or soft tissue damage which has affected the muscle to leg fractures with an incomplete recovery
Up to £23,600

Knee Injuries

Serious
Disability because of a knee injury, major damage to muscles, muscle wastage and soft tissue damage. Disability because of a knee injury, major damage to muscles, muscle wastage and soft tissue damage
Between £22,300 and £82,000
Moderate
Minor disability because of the knee injury, damage to the muscle, cartilage, soft tissue, that causes pain and suffering
Up to £22,300

Ankle Injuries

Extremely serious
The most serious ankle injuries that may cause deformity, degeneration of joints, and potentially amputation
Between £40,000 and £60,000
Moderately serious
Fractures and injuries requiring extensive treatment, disability
Between £10,000 and  £43,000
Mild
Ankle fractures, ankle sprains
Up to £11,500

Foot Injuries

Extremely serious
Amputation of one or both feet
Between £71,600 and £171,900
Moderate
Serious injury to one or both feet that causes restriction, or disability
Between £11,000 and  £60,000
Mild
Basic injury to a foot with high chance of recovery
Up to £11,500
Our No Win No Fee solicitors Dundee will be able to estimate the merits and value of your compensation claim once you have provided us with the details and medical reports concerning your injuries. Please note that the compensation sums mentioned in the table above are to be used as a broad guideline to the possible compensation available to claimants. Claim Justice will assess the value of all potential claims in free, confidential consultations once clients have provided the Claim Justice team with the details of their accident.
Special Damages Included By No Win No Fee Solicitors Dundee
To make a claim for special damages, you will need proof of those additional expenses or costs that you have suffered as a result of your injuries. This includes those expenses that you have incurred in the past, as well as those that you will incur in the future. Special damages which No Win No Fee solicitors Dundee will generally include in your claim are damages for:
Damage to any possessions;
Travel expenses, including travel to medical appointments and parking costs;
Insurance Excess costs;
Loss of future and past income;
Prescription medication costs;
Medical care, including physiotherapy and therapy costs;
Any loss of job opportunities, promotions, bonuses or pensions directly related to the injury; and
Costs relating to the adaptation of your home, necessary to be able to live with your injuries.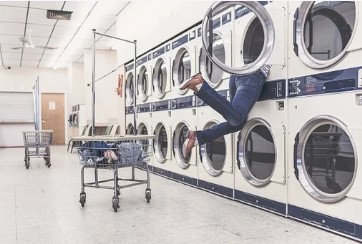 Is There A Time Period For Making A Claim With No Win No Fee Solicitors Dundee?
Generally, you will need to make your personal injury claim within three years of the date of the personal injury. Else you can claim within three years of the date you discover your injuries- whichever date is later. There are some exceptions to this rule. For example, you may have a longer time period if you claim on behalf of a child or a protected person. If the personal injury was the result of criminal activity such as a hit and run, time limits may. There is also a possibility that you could claim on behalf of a deceased person. But the law around this can become complicated. So it is advisable that you speak to a legal professional before you take these steps. If you have any questions about the time period for making your personal injury claim, contact us.
To get in touch with Claim justice about your No Win No Fee Dundee case today, simply fill out the short online query form and wait for us to call you back, or call Claim Justice on 0121 565 4317 to speak to one of our friendly team members about your compensation claim. Our claims team is open 24 hours a day, 7 days a week, and will give you free legal advice on your potential personal injury claim. No matter what type of accident you were involved in or how the injuries were caused, we want to help you get the compensation that you deserve.
Our No Win No Fee Solicitors Dundee Handle Car Accident Claims
Car accidents are one of the main causes of personal injury in the United Kingdom. According to the statistics released by the Department of Transport, there were over 150 500 reported personal injury car accidents in the United Kingdom for the year ending June 2019.
In simple terms, a car accident is any type of incident that involves a car. Car accidents can happen for a variety of reasons and can lead to a variety of accident claims. A car accident could involve a situation where two cars collide with one another, or where a car collides with a motorbike or bicycle, and also include incidents where a pedestrian is injured by a car.
If you or a loved one has been injured in a car accident that was not your fault, you may have the basis for a lawful car accident claim, and be entitled to financial compensation for your injuries. Our team of dedicated and knowledgeable personal injury experts is here to help you institute a compensation claim if you have suffered any injuries and financial loss as a result of another person's actions. At Claim Justice, we know that being injured in any type of car accident is scary, and our No Win No Fee Dundee team is here to lend a helping hand to guide you through the car accident claim process. Claim Justice will take over all the hard work from you during the claims process, leaving you with less paperwork and reduced stress.
Who can claim for compensation in a car accident?
It isn't just drivers who can claim for injuries sustained on the road – car accidents can cause injuries to all sorts of people, including passengers, drivers, and innocent bystanders. All of these people may have been affected by the car accident in some way and may have a potential compensation claim. Our car accident claims team in Dundee is available at all times to discuss your potential car accident claim, and advise you on the merits of your compensation claim, without any obligation or charge.
No Win No Fee Solicitors Dundee Handle Work Accident Claims
An accident at work is essentially an unplanned (but often anticipatable) incident that transpires at a workplace because of specific circumstances at the work premises, because of how a job is carried out, or because of how certain equipment is being used. As a result of these circumstances, an accident happens and someone (usually an employee) is injured. The employee is then entitled to claim compensation from the person legally responsible for their injuries, and an accident at work claims process ensues.
You have a right to feel safe at your place of work. While you do your daily job, you do not expect to be involved in an accident at work which has been caused by your employer's negligence. Your employer has a legal duty make sure your workplace is safe and secure, whether you work in the construction industry, in an office, or in a supermarket. This includes employers undertaking and conducting continuous risk assessments and providing sufficient health and safety training to members of staff.
Some jobs are generally more likely when it comes to the risk of an accident at work, purely because of the nature of the daily tasks that employees are involved in. For this reason, there are specific laws and procedures in place designed to help keep employees safe while they are at their place of work.
Amongst other things, this means that your employer has to ensure the safety of:
the physical space at your place of work, including maintaining fire exits and escape routes;
the system and processes at your place of work;
the plant and equipment at your place of work, including testing any electrical equipment that employees might use at the place of work;
the working practices, including first aid and emergency plans; and
the protective equipment at your place of work. This includes ensuring that sufficient and reasonable amounts of protective equipment, first aid supplies, and protective uniforms are available to employees.
Unfortunately, not all employers take safety at work seriously and many fail to take sufficient precautions and measures necessary to protect employees from accidents at work. This can result in employees suffering from all kinds of injuries. Injuries caused by accidents at work can have far-reaching effects, influencing an employee's ability to work properly, and in severe cases resulting in permanent injury or even fatalities.
Your employer will be responsible
Your employer will be legally responsible for any harm that you may suffer at your place of work as a result of another person's negligence, whether the accident was caused by someone's positive act or their failure to act. Whether your accident was caused by a mistake of another employee or joke played by one of your co-workers, or our employer's failure to provide you with proper safety equipment, at the end of the day it is your employer that is legally responsible for your safety at work. You don't have to worry about a fellow employee having to pay out of their own pocket for a work accident claim that you institute against your employer, even if factually they appear to have caused the incident. This is because of a principle called vicarious liability, which makes all employers liable for the actions of their employees.
If you are worried about the potential financial implications that your accident at work claim may have on your employer, or about the status of your employment relationship once you have made a claim, you need not worry any longer. Your employer has an employer's liability insurance to cover any accident at work claims made against them. Every employer is legally required to take out these employers' liability insurance, to ensure that they are able to pay compensation for any accidents at work without it affecting the business financially.
No Win No Fee Solicitors Dundee Handle Public Place Accident Claims
Claim Justice has many years of experience in handling personal injury claims which have happened in a wide range of public places, including theme parks, shopping centers, restaurants, pubs and bars, parks, schools, libraries, theatres, and music concerts.
If you suffer an injury while you were in a public place due to someone's fault, you can claim compensation. Councils, shop owners, businesses and public bodies all have a duty to the public, to take reasonable measures to prevent people from being injured on the premises under their control. If you suffer injuries while you were on a council owned property, such as a public walkway or a library, and the accident could have been prevented by the authority in some way, then you may be able to make a compensation claim against the local authority. When injuries happen in public spaces, the accident often involves a slip or a trip on a pavement. It means that the local council will be responsible for your compensation claim if we can prove their fault. It could also be due to a lack of action, that causes your accident.
When instituting a claim against a council for failing to maintain a road or sidewalk, our No Win No Fee solicitors Dundee will, therefore, need to have the means to prove that the local council was negligent in their duty to the public by failing to keep the pavement safe. This involves proving that, based on the circumstances of the case, it was not reasonable for the local council to let the public space to fall into a state of disrepair that it could result in a person (you or a loved one) being injured.
Contact Us
Contact Claim Justice at any time of day, on any day of the week, by filling out the short online form and waiting for us to call you back for free, or by calling one of our friendly compensation claims handlers on 0121 565 4317. If you would like to discuss your case from the comfort of your own home, please request a complimentary home visit from one of our friendly No Win No Fee Dundee team, so that we can start your compensation claim without delay.