Work Accident Injury Claims Guide
Read our free work injury guide and 9 common reasons why work accidents and injuries occur and how our work claims solicitors can help you. 
Have you had an accident at work? Did the accident happen in the UK? Did the accident happen within the last three years? If the answers to the above questions are yes, then you might be eligible to file for a Work Injury Claim. Work Injuries can be anything like head injury from a falling object, shoulder injuries, back injuries, repetitive strain injuries among others. It is a legal duty of employers to provide a safe and healthy work environment. The workplace can be a dangerous place, especially in industries such as construction or manufacturing. It is important that any employer keeps its employees as safe as possible. If you have suffered an accident at work, it is highly likely that you will be able to make a work injury claim. The compensation you receive for your work injury will help you to get back on your feet after your accident at work and make sure that you don't lose out financially as a result of what happened to you. There are many different types of accidents or injuries that can happen at work and it is your employer's responsibility to be aware of, and make provision for, these. Some work-related injuries can be very straightforward to claim for, for example, if you suffer a fall at work or are injured as a result of poorly-maintained machinery or equipment.
Serious Work Accident Claims
Others can be much more complex, such as claims for asbestos-related problems or the consequences of excessive vibration. Some of these work injuries can take months or even years to become apparent and it is important that you receive expert help to ensure that you get the compensation you deserve. Call us on 0121 565 4317 or claim online to discuss your work injury claim with our expert team of personal injury solicitors. We are 24 hours a day and open 7 days a week. If you want a free call back then click here.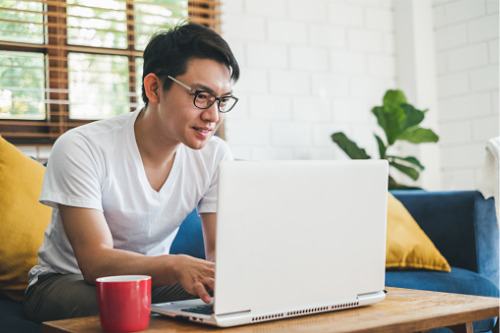 Most Common Types Of Work Injuries:
Even the most prepared workers can be victims of work injuries at some point in their careers. Some of the most common types of injuries include:
This is the pain that comes about as a result of the overuse of certain muscles and tendons of your body. Repetitive tasks without proper training can be harmful to health-wise. Some Repetitive strain injuries can take a shorter time to heal than others depending on the severity of the work injury. While some can take more than a year to heal, some take a shorter time like 2 weeks. This will lead to financial strain because most of the time your doctor will sign you off work.
Falling from heights is another common cause of Work Injury. Some common injury types caused by slips and fall accidents include fractures, wrist injuries, arm injuries, sprains, and back injuries.
Accidents such as crane accidents, collapsing buildings, and forklift accidents.
Inhaling toxic fumes has effects in the long run. It can cause skin problems, respiratory problems, and eye problems. In case of an accident at work, ensure that they record the accident in the company's accident book, take any photos or witness statements, keep any medical records as a result of the accident and seek the services of a reliable personal injury specialist.
9 Common Reasons Why Work Injuries & Work Accidents Happen
Common work injuries obviously depend on the sector you work in, with different accidents being common in the construction industry compared to medical research. A few of the more common injuries overall include:
Injuries Caused By Equipment
The employer should properly maintain all equipment that you use at work. You must have training in the safe use of it. If your employer doesn't take precautions and there is an accident, you may claim for compensation for your work injury. Examples of ways in which equipment may not have been properly maintained might be that a guard around a table saw may have become loose and no longer provides sufficient protection for you. Alternatively, if you are using a piece of office equipment that has not been PAT tested and you suffer an electrocution injury, your employer would be considered negligent for not looking after and testing their equipment appropriately.
Slips, Trips, and Falls
In almost all workplaces, you expect most areas clean and tidy and free of trip hazards. Your employer should highly make visible any hazards that are unavoidable. It helps you to avoid an accident or example by the presence of a bright 'Wet Floor' sign. If you fall and injure yourself, this could be the responsibility of your employer and you may claim compensation. Similarly, if there is a ledge or drop you could fall off, it is the responsibility of your employer to put up signage or some form of guard rail or protection if appropriate. Falls from a height can cause life-changing injuries. It is important that your employer takes responsibility in this area seriously. If your employer could prevent hazards, you may deserve compensation.
Lifting Injuries
Many jobs involve some lifting. It is important that you do it correctly. Also, that no-one lifts more than they can manage safely. If your job involves lifting heavy objects, it is vital that you training to do this without injury. If your employer does not provide this training, your employer may be liable. Lifting injuries are mostly injuries to the back and spine. You may also experience pain in the arms, shoulders, hips, or legs.
Contact With Chemicals Or Other Noxious Substances
Whenever you are working with any kind of hazardous materials, whether chemical, biological or anything else, you should be provided with appropriate equipment and protection. This could include anything from steel toe capped boots when dealing with syringes full of chemicals to respirators and other appropriate PPE when dealing with asbestos or other high-risk materials. If you come into contact with any substances that cause an injury, you may deserve compensation.
Falling Objects
The employer should secure all objects at height such that they do not pose a hazard to anyone below. Additionally, if it is not possible to secure all objects at height (for example on a construction site), they should provide protective equipment. Falling objects are a common cause of work-related accidents on construction sites and you may be eligible for compensation if you have been injured in this way as even small objects can cause significant damage if they are falling from a height. Falling objects can cause back injuries, concussions, compression's, contusions, fractured bones, and a whole host of other injuries.
Burns
Many workplaces contain objects that can become hot, including machinery, ovens or soldering equipment. Objects that are hot enough to cause injury should be clearly visible as such and protective equipment should be available at all times. Machinery which becomes excessively hot should be behind a protective guard or otherwise kept safe. While mild burns can be merely painful, severe burns can lead to permanent disfigurement and can even be life-threatening.
Hearing Difficulties
Many workplaces can be very noisy, but your employer must take steps to protect your hearing. A loss of hearing can lead to you becoming isolated, as conversations become more difficult to follow and travel may seem more difficult as you cannot hear approaching traffic. If you have suffered hearing loss or tinnitus that you believe may have been due to excessive noise in your workplace, call us on 0121 565 4317 or claim online to find out whether you may be able to make a work injury claim.
Asbestosis
This is a respiratory disease. Inhalation of small fibers of asbestos cause this. This is a very serious condition and all cases of asbestosis must be reported to the government. Compensation claims for work-related asbestosis can be very complex and we strongly recommend getting expert advice from our claims solicitors for your asbestos-related work injury claim.
Vibration-related Injuries
Not all work injuries are the result of a single accident. Some injuries, such as a vibration-related white finger, develop over time. In such cases, expert advice can be vital in demonstrating that your injury is a direct result of something in your workplace and not related to any other activity you may take part in. Our team brings a wide variety of work injury claims and we get you the full amount of compensation you deserve.
What If I Can't Afford To Make A Accident At Work Injury Claim?
Many people worry about the cost of making a work injury claim. They think that they may incur huge legal fees or even that they might lose their job. We don't want you to be at financial risk for trying to obtain justice for your work-related injury. That is why we offer the majority of our work injury clients a no win no fee agreement. With a no win no fee agreement, you do not have to pay a penny upfront. We will take over all of the letters, negotiations, and discussions. This act gives you space and time you need to concentrate on getting better. Once we win your claim, we'll take our fee from a percentage of your compensation. It means that we never leave you out of pocket. If we fail to get you the compensation you deserve, you won't have to pay for anything. It is illegal for your employer to punish you if you make a personal injury claim following an accident. This includes making you unemployed. Few employers are keen to face a wrongful dismissal case so soon after paying out compensation for your work injury claim.
What If My Employer Can't Afford To Pay My Compensation?
Many people worry that their employer may not be able to afford the compensation they are entitled to following a work-related injury claim and are concerned that the company may go bankrupt. There is no need to worry, however, as all employers in the UK are required to have employers liability insurance. This means that any compensation will be paid by your employer's insurance company, rather than out of the company accounts. Don't worry that claim might cost yourself and your colleagues their jobs. In fact, many of our clients give feedback that by making this, the workplace becoming a safer place to be. Their employer starts to take safety much more seriously. Making a claim for compensation following your work injury need not be difficult and time-consuming. Call us now on 0121 565 4317 or claim online to find out how we can help.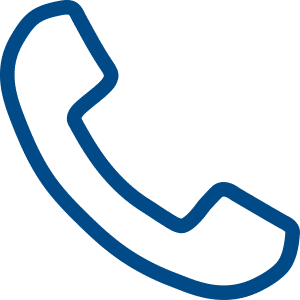 Can I Claim Benefits If I Sustain A Work Injury?
In the UK, you may be eligible to receive Industrial Disablement Benefits if you have sustained a work-related injury. To access this facility, you need to meet the following criteria as evidence of your Accident at work;
Prove that you were an employee of the said firm at the time of the accident
That you were duly trained at the time of the accident
That the accident occurred within England and Wales or Scotland.
Your employer is legally bound to allow you to make any form of work injury claim without intimidation as it is an employee right. Additionally, they are expected by law to have an up to date valid insurance to cover all possible eventualities that demand compensation pay-outs either by accident or illness at work. The insurance should also be able to cover any incidents caused by other employees at the workplace. This makes sure that in case any employee makes a successful Work Injury Claim the company is not financially distressed since it is upon the insurance to make the payments.
Are You Risking Your Job By Starting A Accident At Work Claim?
By law, your employer cannot fire you for making a claim for compensation due to an injury sustained. However, if your employer sacks you for filing a work injury claim, then you can go further. You can sue them for unfair dismissal as well. Talk to our Accidents Solicitors for a comprehensive understanding of your rights as an employee.
Why Choose Us For Your Work Accident Injury Claim?
We have the required experience and a rich portfolio in successfully representing affected persons. Secondly, we have a No Win No Fee policy. This means that if you are not awarded compensation for your case, you have no financial obligation to us.